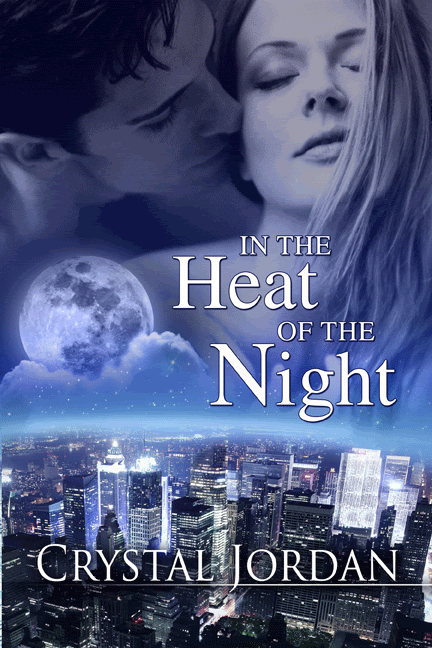 Crystal Jordan's In the Heat of the Night series from Samhain has been combined into a single print volume and releases today!
When wildness rules the night, giving in is the only choice.

Total Eclipse of the Heart
Werewolf law demands that once mated, werewolves know no other lover. Then Lena walks into Rachel's world, turning it inside out. Her mate may not like it, but once scented, nothing will stop Rachel from claiming what's hers…
Big Girls Don't Die
Six months ago, Andre turned Cynthiana into a vampire, insisting it was meant to be. Cyn doesn't call this a healthy relationship. When she ends up stranded on Valentine's Day, he grabs his chance to convince her they can live happily ever and forever after.
It's Raining Men
Candy has always known Michael is her mate. The catch? He's gay. When she meets his lover, she's sure her werewolf instincts are faulty. Mates with not one, but two gay men? She must have a screw loose. Little does she know both men are about to rock her world.
Crazy Little Thing Called Love
Anyone who tries to get in Pixie's way gets the business end of her Fae magic, especially pushy werewolf males. Luckily, Malcon likes her that way. Their uncomplicated fling, for him, is anything but—she's his mate. He just has to convince her that love won't clip her wings.
Warning: Naughty love in every imaginable flavor: boy on boy, girl on girl, boy on girl, boy on girl on boy, girl on boy on girl. Werewolves, vampires, sirens, and Fae doing all the dirty deeds from spanking to anal to public masturbation. Options are limitless, so pick your poison wisely!
Places to buy it: Amazon.com | Barnes & Noble | Borders | Books-A-Million | Indiebound | Powell's Books